Hey friends!
I am so excited about sharing this layout with you all!! This is the finished layout using the mixed media background that we made using Shimmerz paint. I'm currently suffering from too many ideas and not enough time. I think that this technique would be beautiful for snow backgrounds and water backgrounds. I even have an idea using this technique and a valentines layout!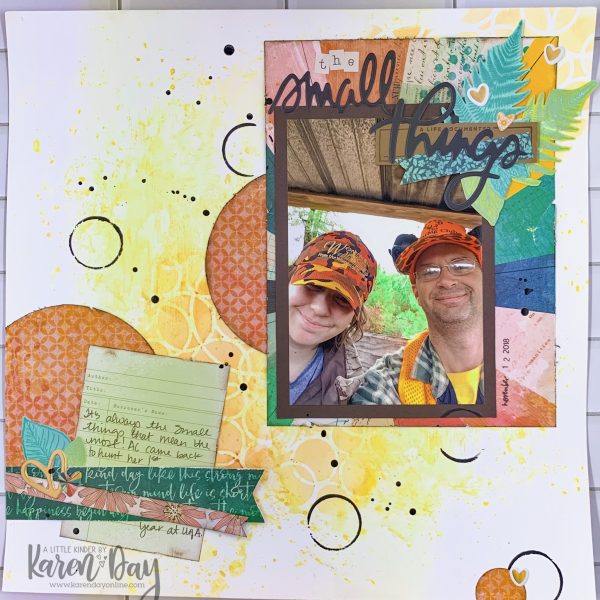 Here is the finished layout.  I do have a process video over on YouTube sharing how this layout was made. When I started scrapbooking, it was all about the products. How they would showcase or make my photos shine. Now I'm more about the stories. Those moments that I don't want to forget. This specific picture is one of those nothing special pictures that we all snap in our every day life. It's a selfie that my husband sent me of him and our oldest child sitting on the deer stand. I actually wouldn't be surprised if the kid didn't actually take the picture. LOL. But it's the moment that means so much.
Our family is what I would consider hunter gatherers. Not that we go out and pick wild foods but my mother in law has a fantastic HUGE garden that has grown over the years. My husband grew up hunting deer to stock the family fridge. This is something that we passed on to our kids. So I wanted to document this moment and story.  I talk about it a little more in the video.
I did make a process video creating the background. We used Shimmerz paints and a couple of fun techniques. In today's video I made the layout above. I used Vicki Boutin's Fernwood collection and some Latex paint pen.
Let's take a closer look at some of the elements of this page.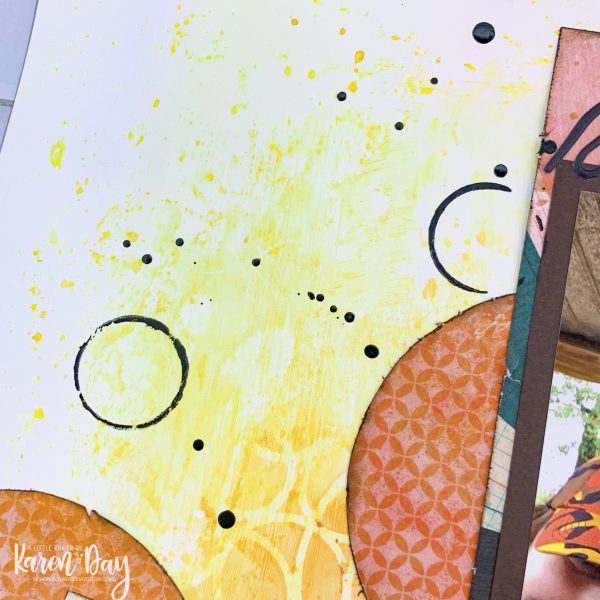 Look at how FANTASTIC that mixed media background is!!! And the black Latex paint is great to work with. So easy to make splatters with!  I love how the mixed media that we made with the circle stencil works with this paper from the Fernwood collection.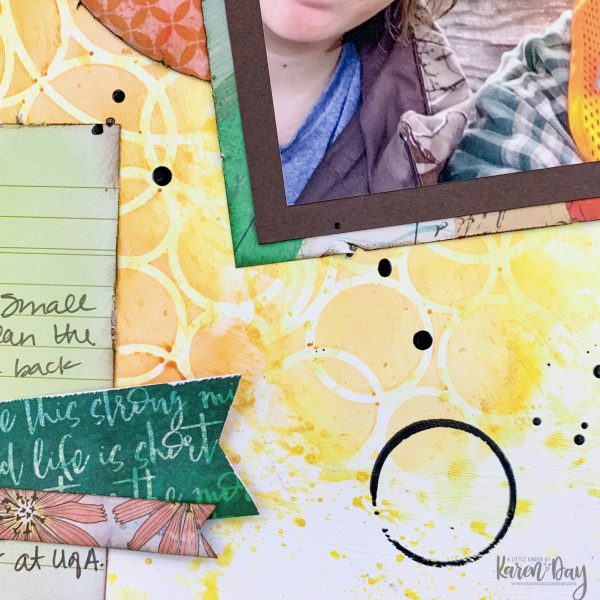 I really LOVE the two colors of Shimmerz paints together! If you haven't tried them, you need too!! I started my collection of Shimmerz by getting the monthly kits. I noticed that they still have some of the fall months available and the January Kit just launched! I'll review it when it arrives!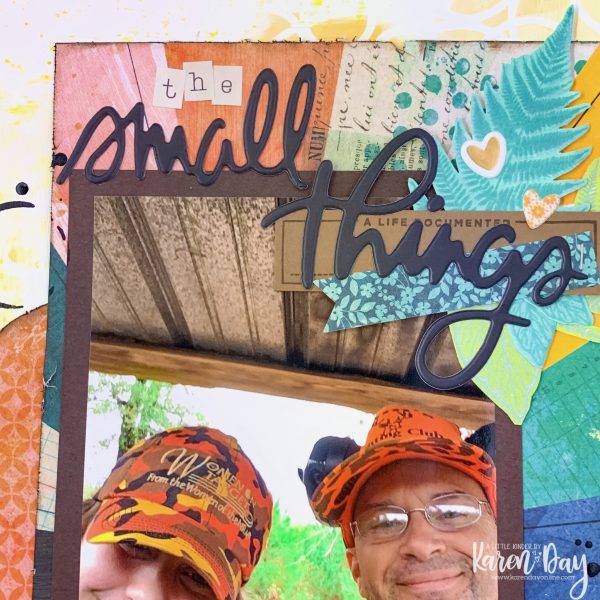 These paper by Vicki Boutin are SO easy to memory keep with! They add so much depth and dimension. I love how all the colors in my photo are in the paper collection.
There you have it! Close ups of the finished page.
Here is the video:
Subscribe and follow my YouTube channel so that you don't miss out on any of the videos!
Karen