Hey friends!
Today I am taking about the brand new PinkFresh stamp press tool. Do you have a stamp press tool? I bought one a long time ago off Etsy but it's really big and bulky. So when ScrappyShak asked me to share my thoughts on this stamp tool I was SO excited!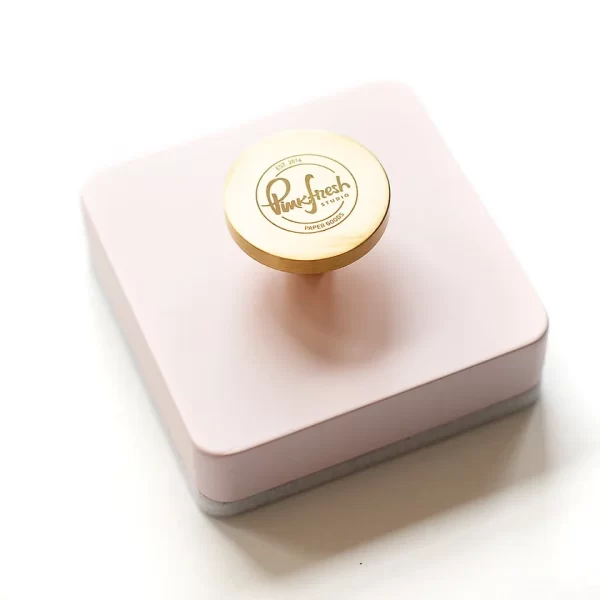 I did record my reaction as I opened the packaging. I'll add that below too. So let's talk about this tool. First it is PINK! Y'all every child I have ever taught knows that pink is my color. I love this shade of pink. It's beautiful, soft, and perfect. The handle is a metal one with the PinkFresh logo on it. I really like the size of it. It's not too big nor is it too close to the wood part of the stamp press tool. Honestly I wasn't sure if my big ol' fingers would fit under it but it felt really nice when I held it. I also like that I can grab the tool without using the handle. It's super light weight with a nice thick foam/ felt on the bottom. I was really impressed with the felt/ foam. It actually gives way and "smooshes".
I am very impressed with the PinkFresh stamp press tool! It has already replaced the old one on my desk. Here is the video reaction to my first time holding and using the tool.