Today's tag is based on the trick or treat theme. This is one of those makes that has a lot of ideas going on in one space. I started with a washi tape background. I love this idea for using up all that washi tape I collect.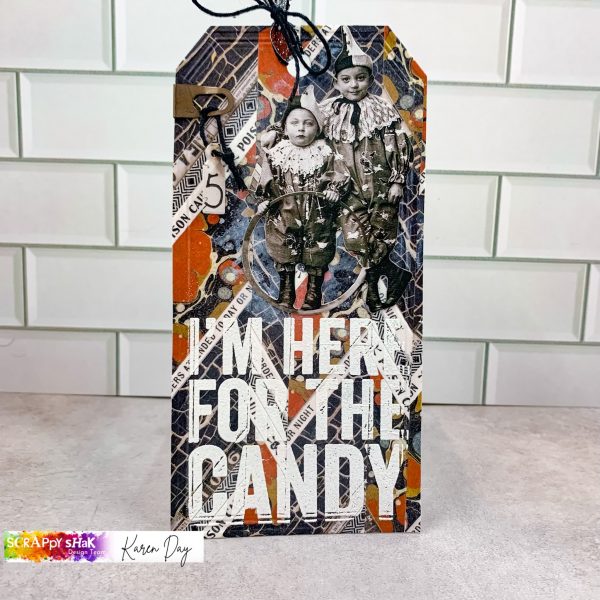 I am going to make a video on how to use up all that washi tape( so you can get more lol). Basically you lay out the tape on a diagonal and cut sections. On a separate sheet of paper you add your sections to create the background. I did uses some white spray stain to help mute the area where my clowns are.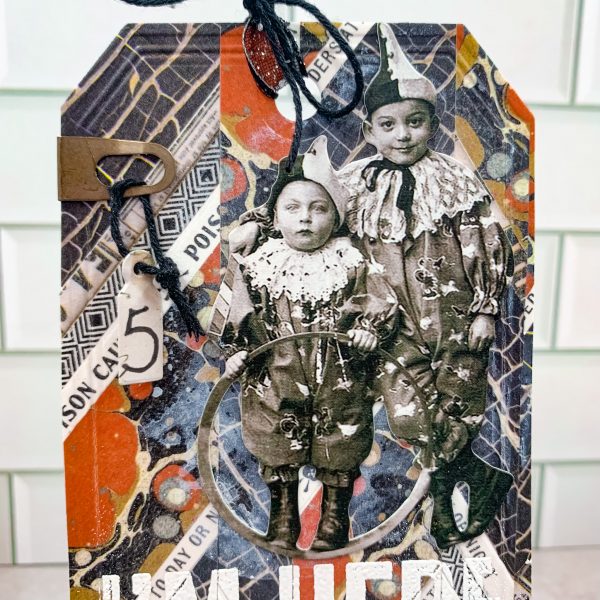 The bottom section is completely taken up with the message stamp from the Bold Frights stamp set. I didn't know how this was going to work over the washi tape but it did fine. And I got a cool effect where the washi tape met the embossing ink.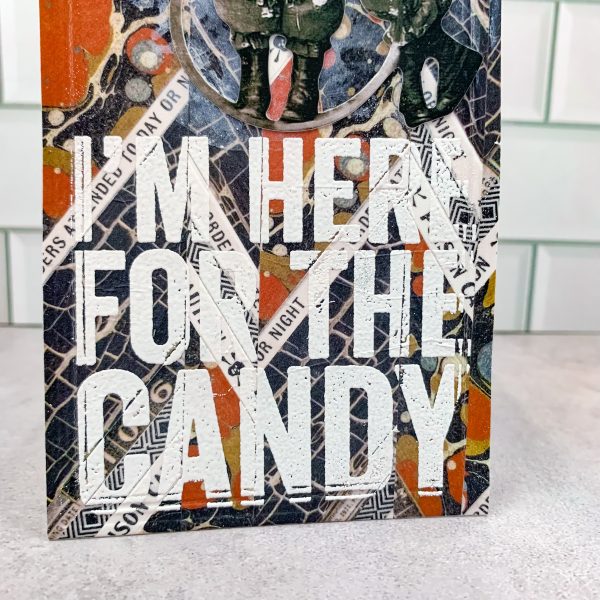 Here is the walk through video: