Today's tag is themed off all the things that go bump in the night! This was a fun theme for me. I felt that this tag could have gone in so many directions and would be great to see all the different interpretations.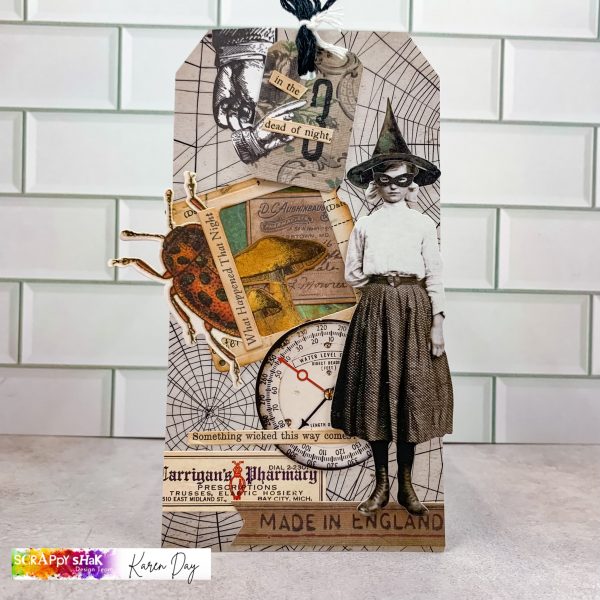 For the tag base I started with a Halloween Ideaology transparency. I loved how this turned out for a base! Then I added all the creepy things that I thought could be responsible for a bump in the night. Creepy bugs, spiders are just the start of this bump in the night tag.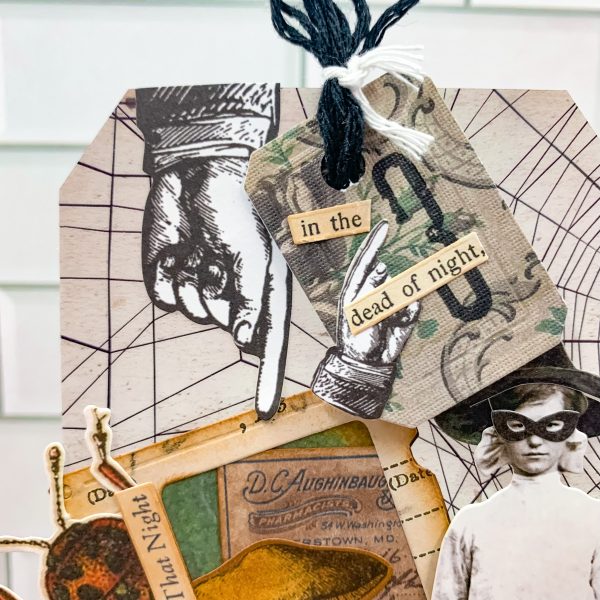 The little tag shows what number it is in the series. It was created using some of the Halloween Wallpaper. Then I stamped the number 3 in Archival ink.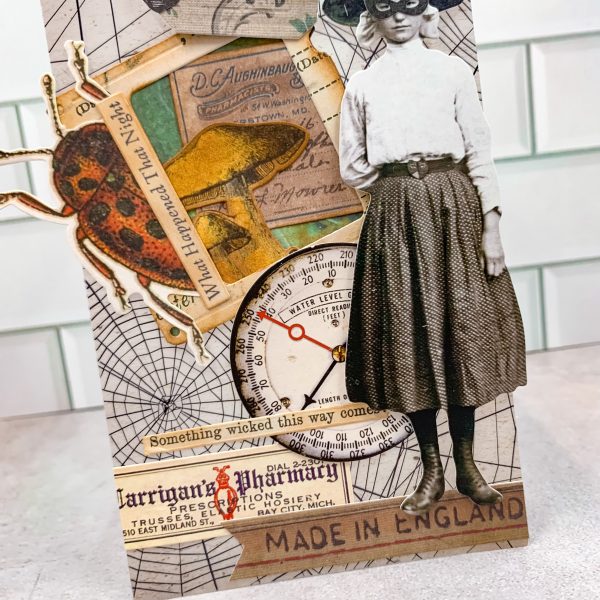 The bottom half hold the slide die cut that I from the Sizzix chapter 3 release. I added the mushrooms, a label, and the bug to the side. Then I finished it off with a phrase from the Halloween sticker book.
Here is the video walkthrough talking about how the tag was made.