Today's tag is based on the theme skeletons. I love how this one turned out! I started with a tag base that I cut with the Sizzix framed tags set from Halloween Wallpaper package. This is a double sided tag so we will dive into both sides.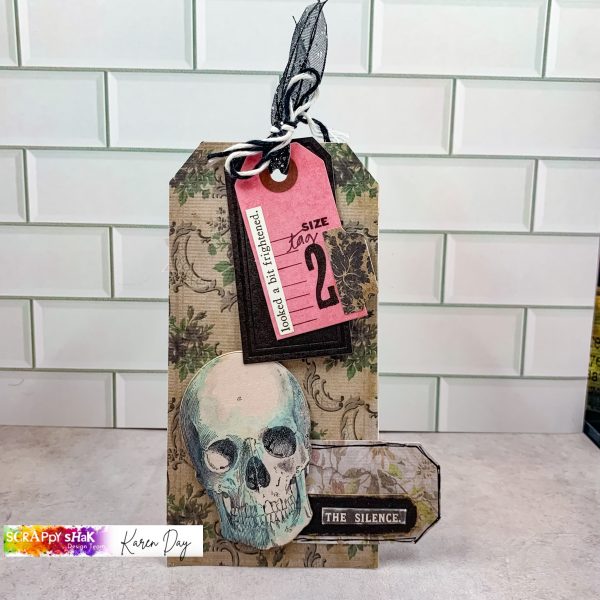 The A side is defiantly the more simplistic of the two sides. On this tag I added the pink size 2 tag from the Idea-ology everyday line. It actually said 2 1/2 so I covered part of it. For the skull I covered it with clear gesso and let it dry. Then I added watercolor pencils.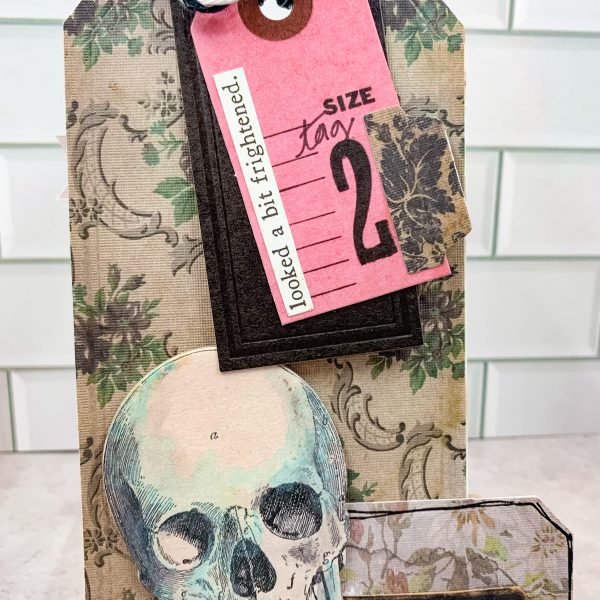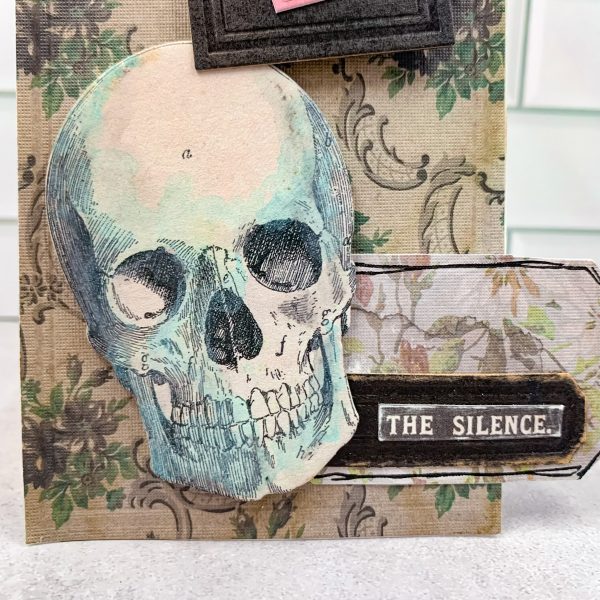 Let's look at side B. This is my favorite side! I love how the transparency xray looks behind the window.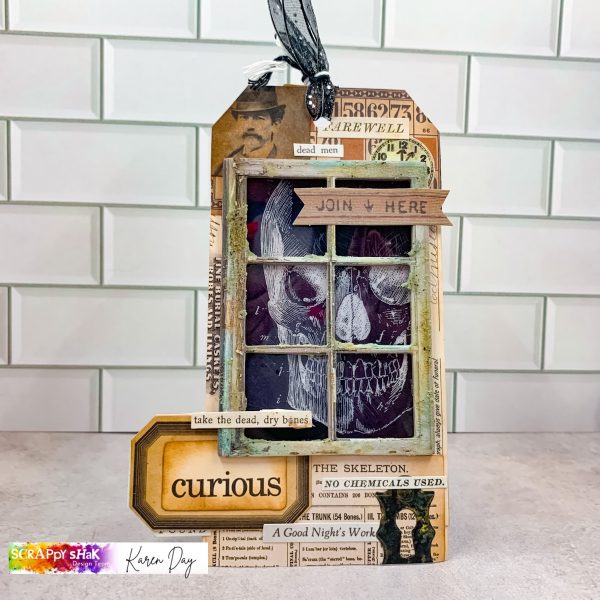 I did grunge up the window frame with Distress watercolor pencils and Distress Grit paste. The join here is from the the Halloween Wallpaper. I thought that the words "join here", which really means to attach the wallpaper together at that point, was perfect for my become a skeleton tag.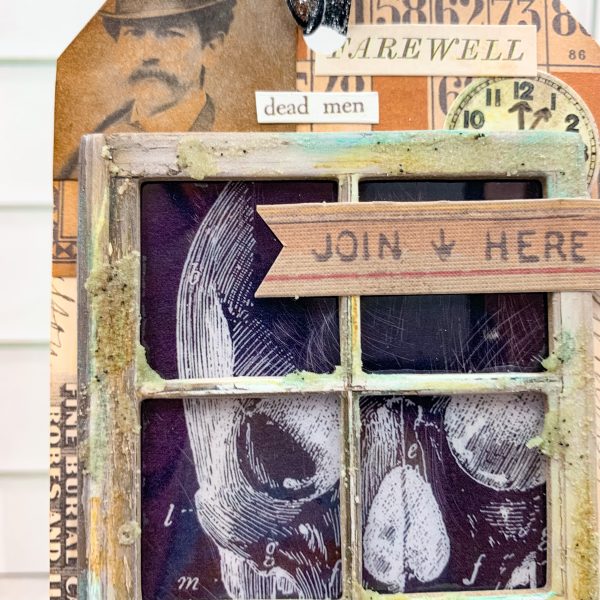 In this bottom half of the tag I added several of the sticker phrases from the Halloween Sticker books. The key hole is also from the sticker book.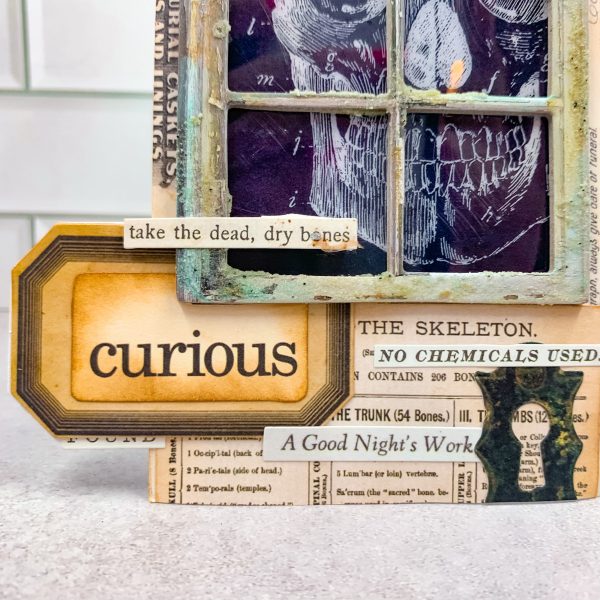 Here is the YouTube walkthrough.