Hello Friends!
Have you seen this page? I've shared it on Insta and on YouTube. I love how this page turned out!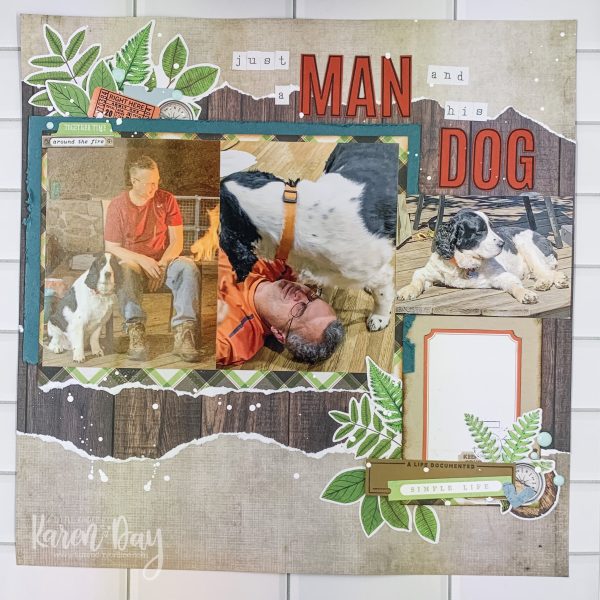 Let me tell you what I love so much about this layout is the story behind it. I wanted to document the relationship between my hubby and our springer named Rylee. This dog stays under his feet. She loves me but not nearly as much as she does Thomas. LOL. We were in the process of getting our new puppy and I knew that the relationship would change… much like when a new baby comes home. I gathered up a few of my favorite photos of Thomas and Rylee and scrapped this page. After I photographed the page, I added the journaling. Let's dive into the elements of this page.
Here is the upper left corner. I wanted to create a visual triangle using the greenery here with that around the journaling area. I talk more about this in the process video linked below.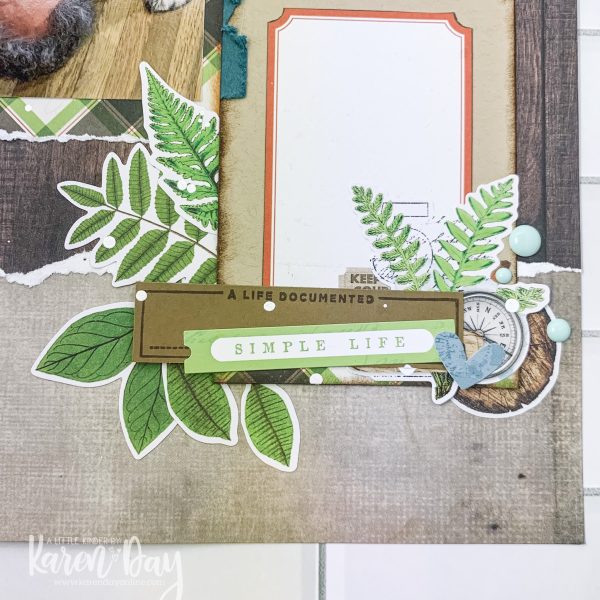 And here is the journaling area. I love that a life documented stamp from Vicki Boutin's Fernwood collection. I used a white paint pen to add the splatters. This was a new way for me to add splatters and I LOVE it!!
Here is the process video. I hope that you are inspired to pull out pictures to match the stories you want to tell… even if the pictures aren't from the same event!