Oh my goodness y'all!!! I am beyond excited about the Simon Says Stamps Wednesday Challenge. I love the theme of rain or shine. I've been thinking a lot about seasons. The four seasons. Seasons of life. Seasons of growth. Seasons of sorrows.
As we move through life will will have seasons. Some are easier, some are harder. But they all give us growth. And that has really been where my thoughts have been heading… to the growth that happens during different seasons. And when I get caught up in thinking about something, it usually comes out in my art journal. Today I am sharing my mixed media page on rain or shine. There is SO much to talk about in this page. First let me share the whole page. Then I will dive into some of the areas and share those.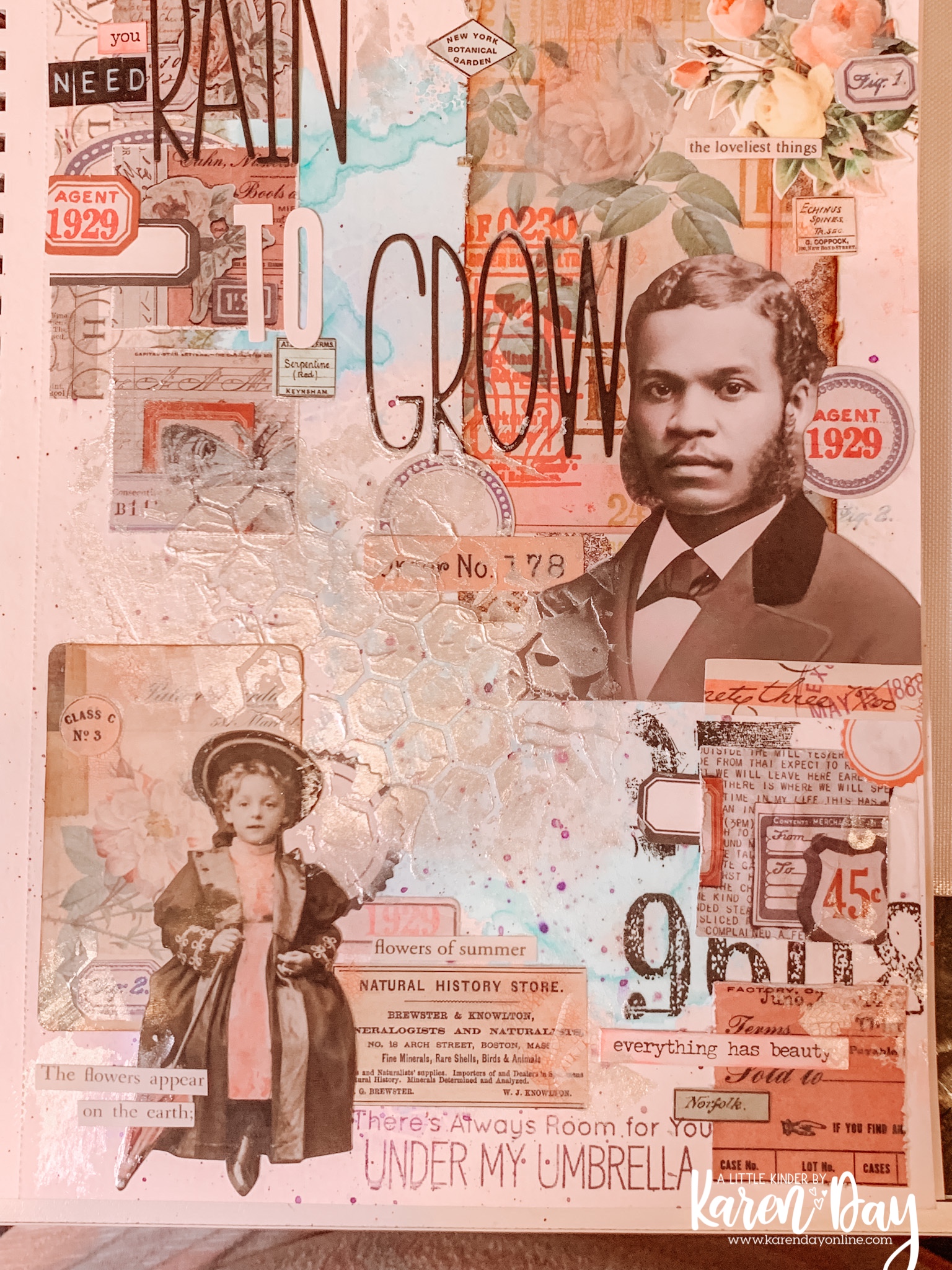 I used a lot of products on this page. Most are Tim Holtz Ideology but I've also used Vicki Boutin's Iridescent Glaze. I think what I love the most about this piece – the layers! There are layer upon layer upon layer of goodness!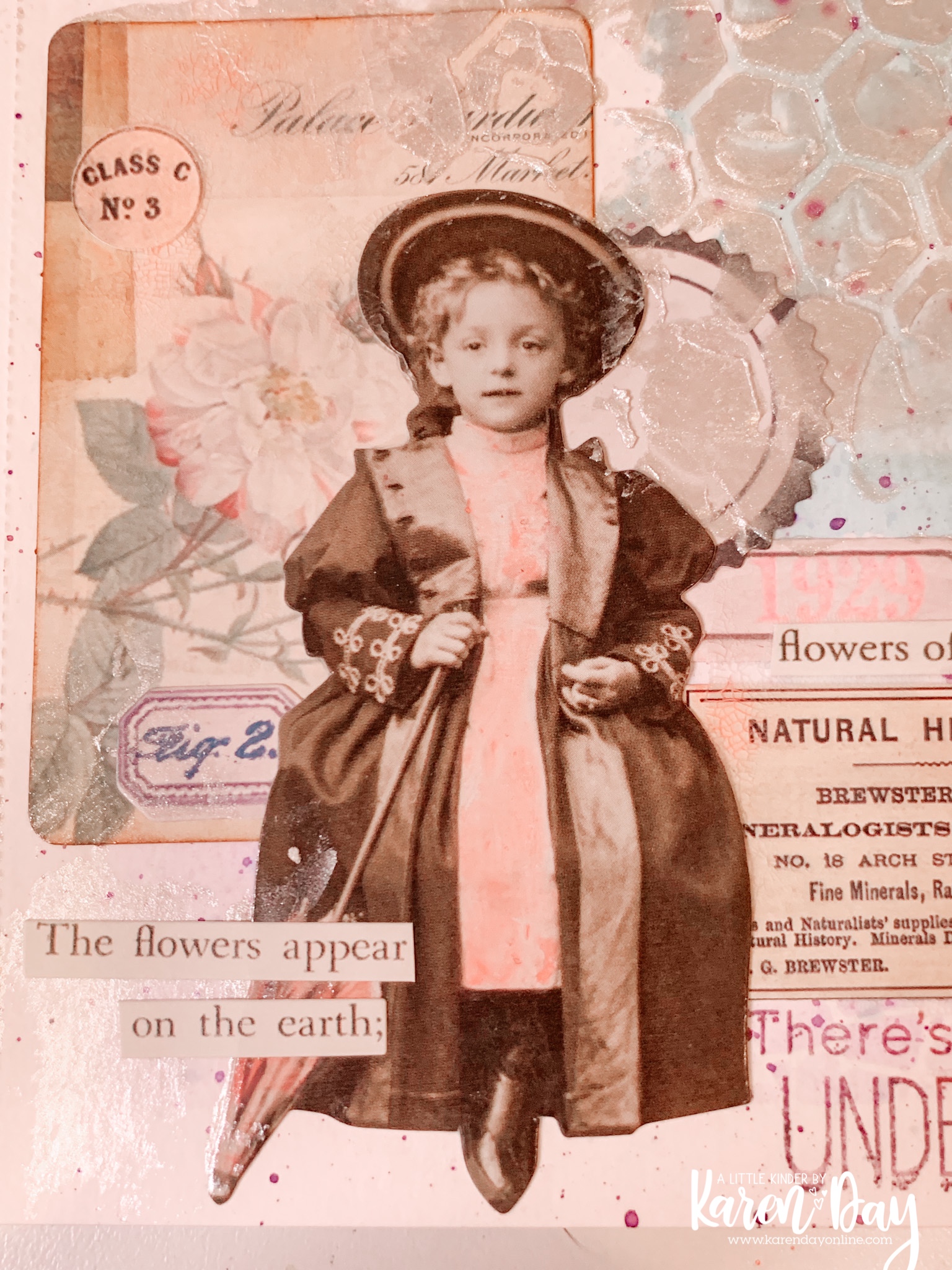 Take a closer look at the lower left corner. I love this Tim Holtz paper doll. It's as if I can hear the delight in the little girl with her umbrella. The base is mixed media paper by Micheal's. I painted and splattered a "rainy" background. I added little pops of purple or pink splatter and I colored the paper doll with pink Distress crayons. There are all kinds of layered elements… tags, labels, collage papers. And the phrase… the flowers appear on the earth.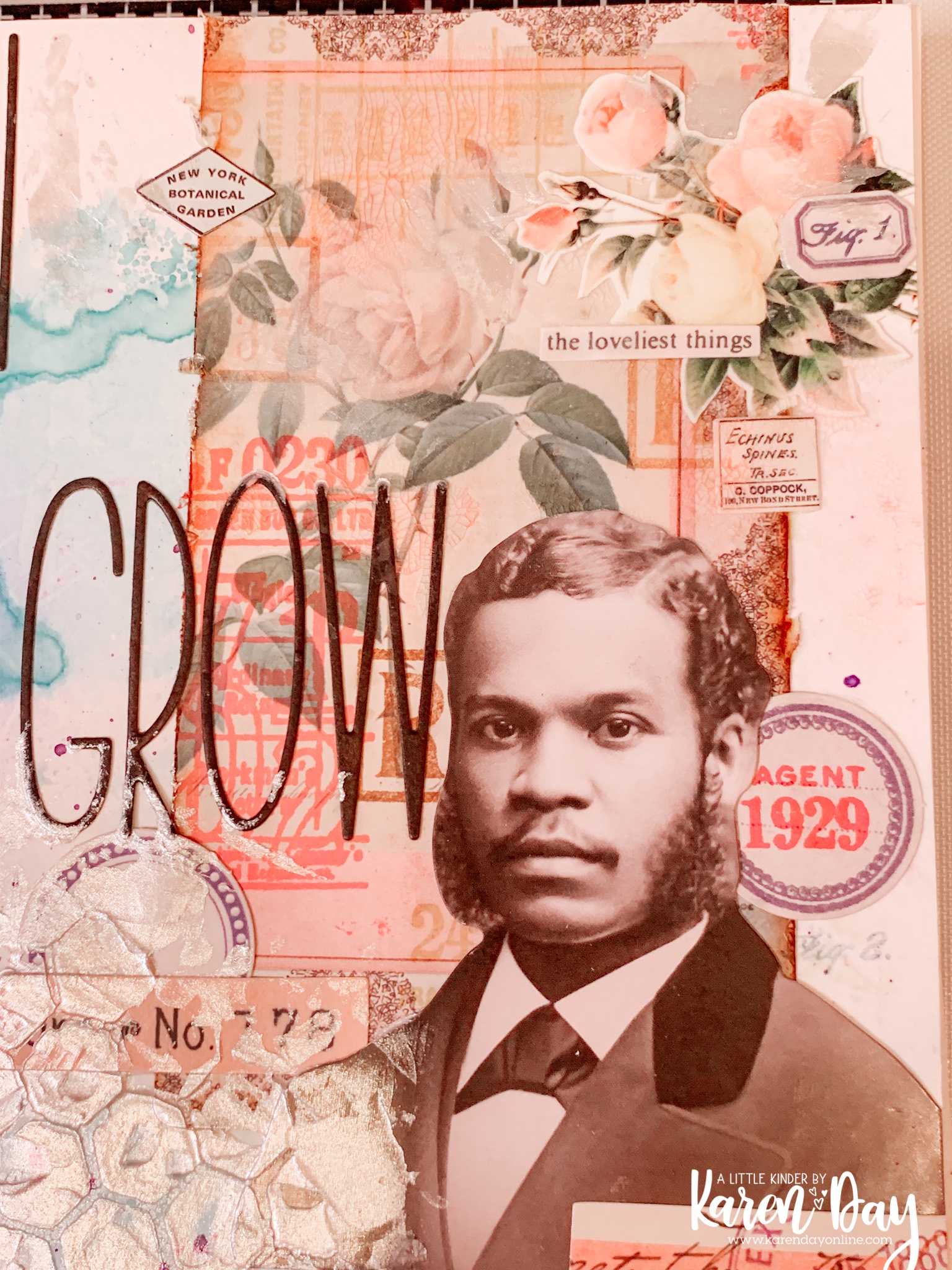 This is the upper right hand corner. When I saw this portrait in the large paper dolls, I saw a young George Washington Carver. Yes I know that is not who this gentleman is but he gave me that vibe. Young scientists, distinguished. He is exactly who I needed to represent my grow section. This corner really focuses on botanicals. Again there are tons of layers here. The word grow is die cut from a Scrapbook.com die set.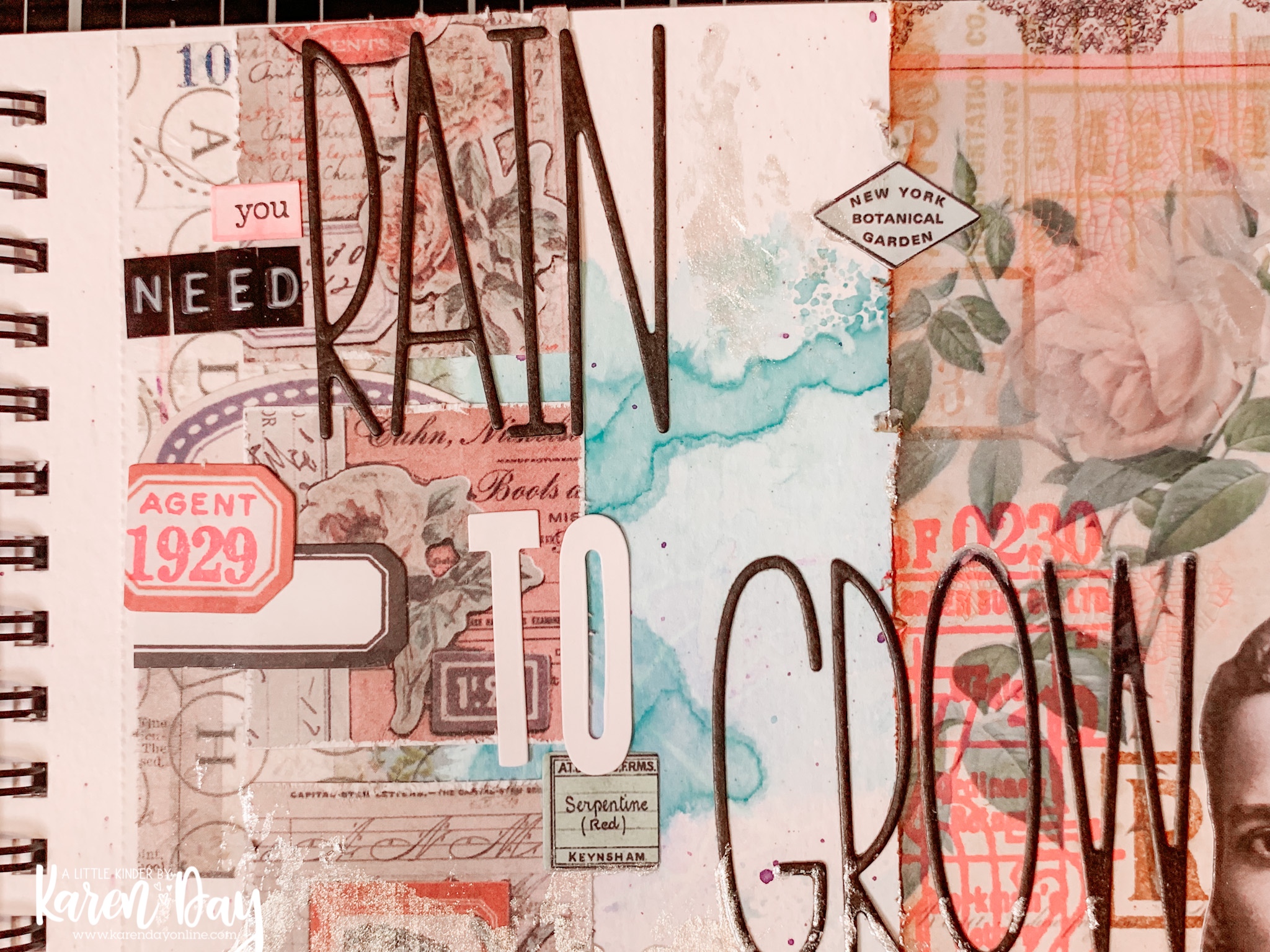 And here is the upper left section. This section is where I decided that my title would go. It's a bunch of layers with mixed fonts. You can see some of the background painting in this section. I used the smoosh watercolor technique. I love how that technique gives pools of colors.
So there you have it! My version of Simon Says Stamps' Wednesday Challenge Rain or Shine theme. I hope that you are inspired to create today!
Karen