Hi Friends!
Today we are diving into the January offerings from Not Just for Boy's kit club. And I'm hear to tell you I have fallen hard for this company! This is my second month buying their kits and I am constantly being blown away. I love how they are curating these kits. They mix papers across collections and brands and come up with amazing kits.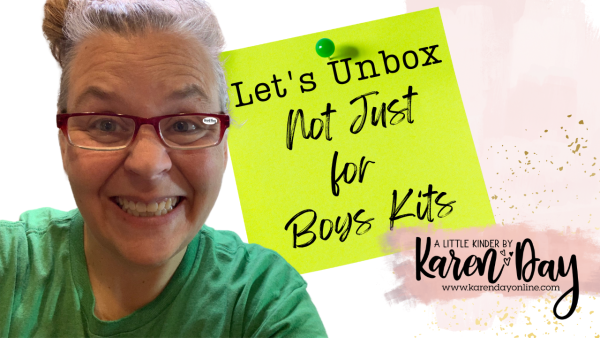 This month I grabbed the limitless kit, the limitless add on, the page kit, and a few al a carte items. Let's start with the limitless kit and the add on.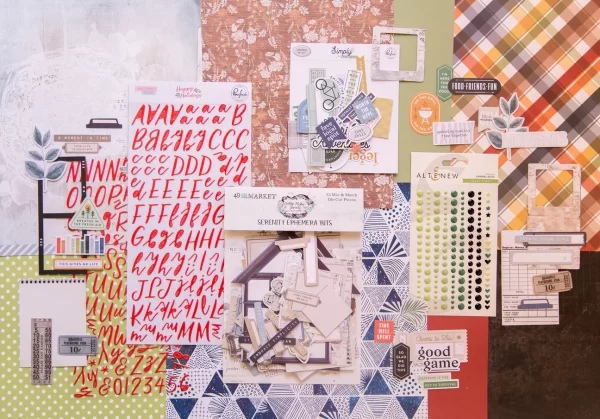 Limitless Kit Nostalgia: This is the image from their website and I feel that it does a great job of showing what comes in this kit. LOTS of things to work with! I really love the mix of papers in this kit; from plaids to polka dots the papers work well together. I also love that you get full packs of products. In this kit there are 2 different ephemera packs, a pack of letter stickers, and a pack of Altinew dots. I do go through each piece in the unboxing video (linked below).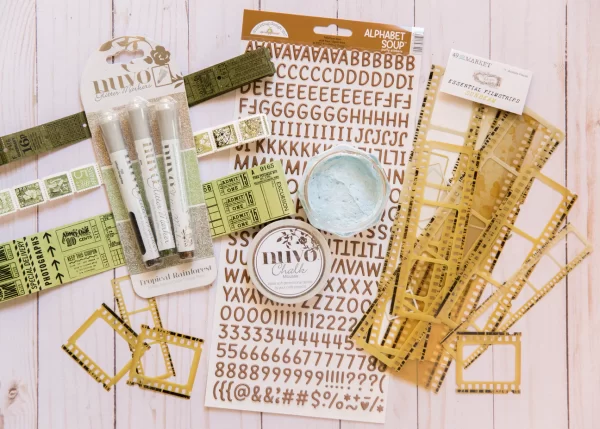 This is the essentials add on for this months limitless kit. For some reason I want to call them embellishment kits. But they are officially called the essentials kit. I LOVE this one!!! I am new to using products like the Nuvo glitter markers and the paste. They intrigue me though. I love the transparency frames from 49 and Market and the tickets. I have the pewter color box and the are a LOT. I love that this kit has a smaller selection. It allowed me to "try on" this color before ended up with a huge box.  And those Doodlebug letter stickers are perfect for my Traveler's notebooks and scrapbook pages. They are a puffy sticker but honestly not as thick as some of the chipboard stickers are.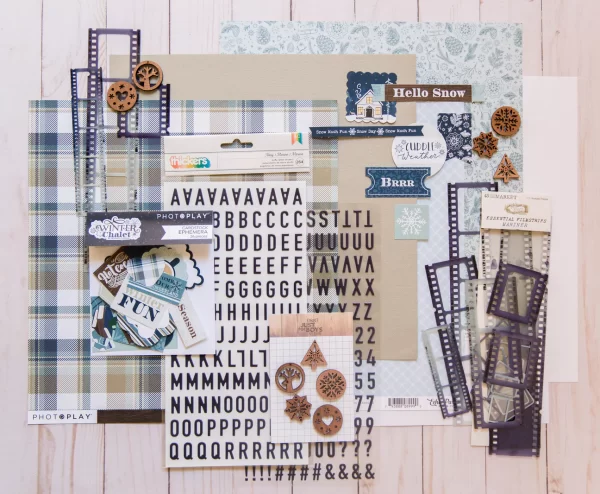 The last big thing I got was the Keepin' Cozy Page Kit by Meridy Twilling. This kit is set up to be a page kit and you do get printed directions to complete the page as envisioned by Meridy, complete with a cutting guide. I like having that option but honestly, I like going my own way too. This kit is fantastic! Again the mix of products across collections and brands is stunning. I love the wooden elements that are in this kit. They are going to be fun to play with. I also feel like the essentials add on kit will work with this beautifully!
I did create an unboxing video where you will get my first look reaction to all the things. Along with me calling the essentials kit the embellishment kit (facepalm!) I also have been working with these kits and can't wait to share what I have created!! Check out the YouTube video below.
Thank you for stopping by my little corner of the inter webs. I've loved having you here. Make sure that you subscibe to the YouTube channel so that you don't miss when I drop the process videos!
Karen