Hey friend!
It's Pink Fresh Friday. I love working with a single collection to showcase what you can do with a product line about as much as I love mixing things up! Today I'm bringing you a new YouTube hop video centered on Pink Fresh. Being honest and transparent, I used to think of PinkFresh as a stamp company. And they do have many beautiful stamps and matching dies. But man was I limiting them! They have beautiful collections that are perfect for scrapbooking.
This month I am working with the Some Days collection. I love the bright colors and bold graphics. Here is the finished layout: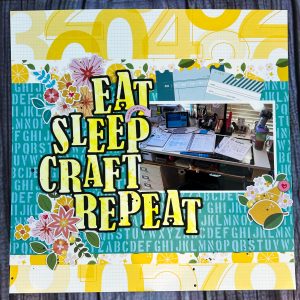 Let's take a closer look. I used a cut file from COAPA for my title. I really love the cut out letter titles. They leave room for you to add mixed media or more patterns from the paper collection you are using. I decided to use mixed media on mine. Mustard Seed Watercolor Pencil from Tim Holtz was the perfect shade of yellow for this collection. I did cut the file twice, once in black to be the top layer and once in white for my mixed media.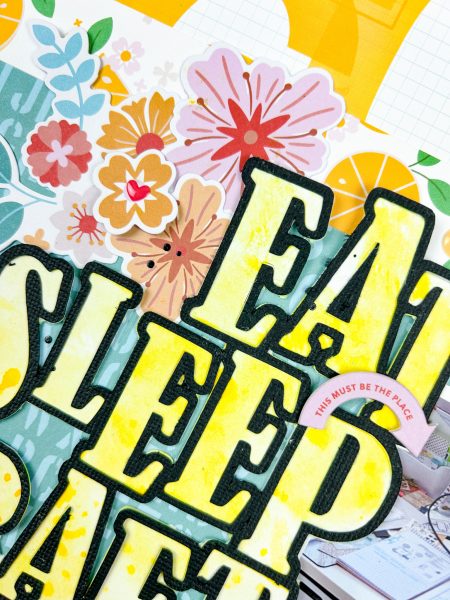 Here are a few more close up still shots.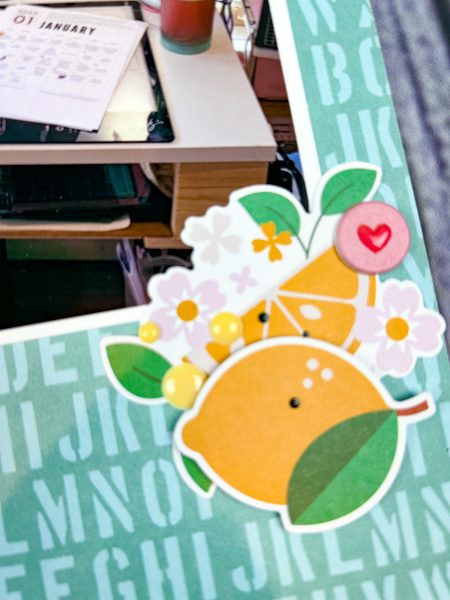 In this still shot you can see some of the paint drops on the lemons. I LOVE how the black plays off the bright colors. Also I added a puffy heart over the printed heart on the circle chipboard piece. I LOVE how it adds a little something extra!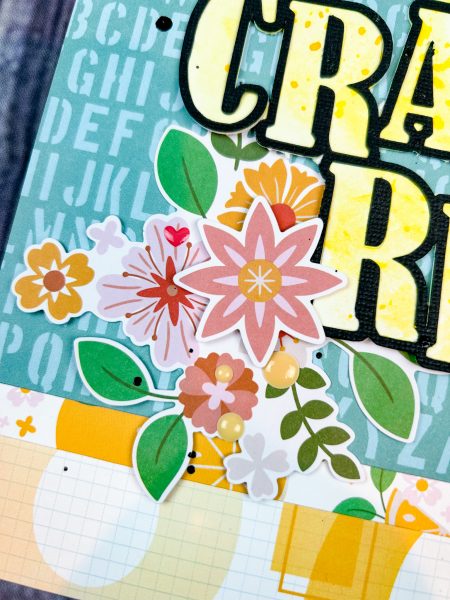 Here is the full process video from YouTube. I would love to have you as one of my subscribers. And make sure you like the video and comment which PinkFresh collection is your favorite.