Yesterday I shared our very FIRST sketch!! Y'all this is something that I have wanted to do forever, but I let fear stop me. You know the fear I'm talking about… the what if's fear. No more!! I am going to share my sketches. I'm still working on how to format them and if I want to give exact measurements on the sketches. Please let me know your thoughts in the comments.
So here is sketch 001. I am using the hashtag #createdbykarensketch001 to find everyones projects. I would LOVE to see them, so make sure you use that tag.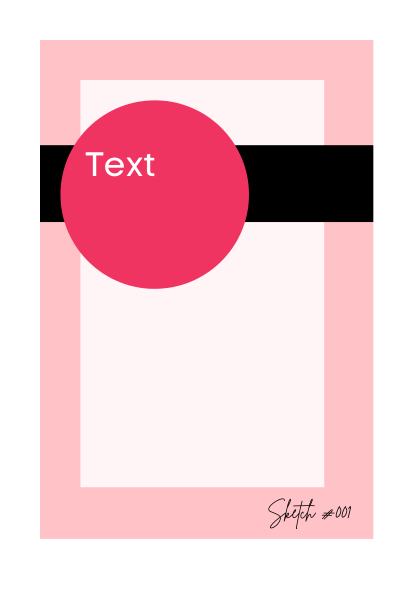 Here is what I love about this sketch… there are so many ways to customize this one to fit your need. That circle could be any shape or it could be a cluster  of elements or a giant floral. You can trim the darker pink layer to have a white layer that is actually your card base. The light pink area could be matted once or twice. It could be a diecut that is roughly that size. This week I am going to share some other cards that I made using this sketch. I hope that you create a card using this sketch and post it with #createdbykarensketch001
To go with this sketch, I will be sharing 8 cards! Yep 8 ideas using just one sketch. Here is the first one.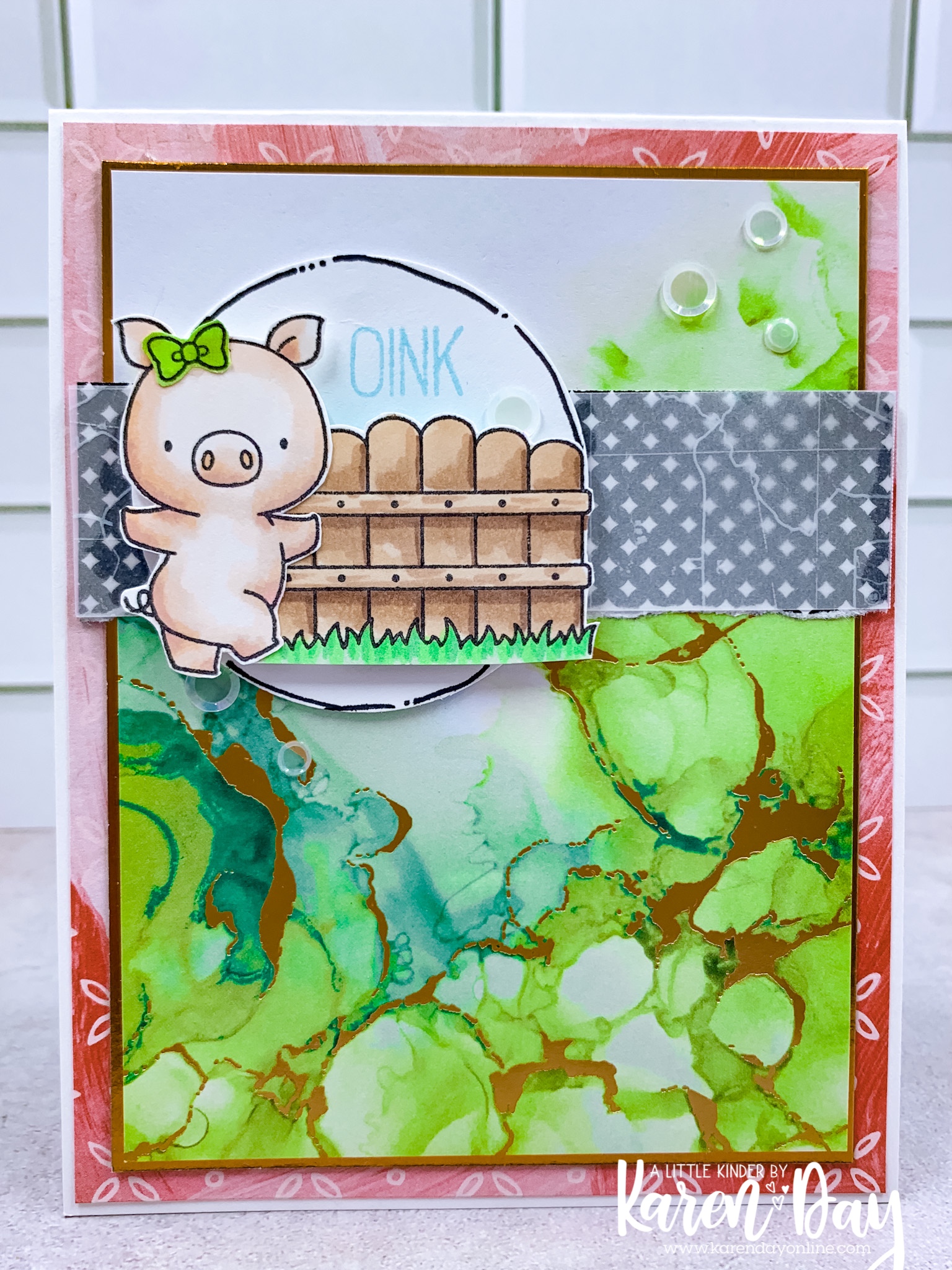 Card Details:
Card Base: Top fold A2 card from Accent Opaque.
Layers: (bottom to top sizes) Stampin' Up! DSP Bottom layer- 4 1/8″ x 5 3/8″, Gold Metallic layer- 3 3/4″ x 5″, Top layer-  3 5/8″x 4 7/8″
Strip: I used two layers on this strip, the both started at 1 1/2″ but I tore the bottom edge so that it would be closer to 1″ in width.
Other: 2 1/4″ circle punch, Lucy Abrams (Little Things from Lucy), MFT Hog Heaven stamp set
I colored the piggy and fence with Copic Markers. Then layered them on to the 2 1/4″ circle. To finish off the circle I used a black American Crafts Precision Pen. Some of the Ivory Circles from Lucy Abrams and the card is complete!
I can not wait to see your creations using this sketch! Tag me by using the hashtag #createdbykarensketch001
Karen