Hey friends!
Today I'm sharing a video I made after having one of those I wonder if moments. Have you ever had those? You know the moment where you look at something not craft related and it sparks a crafty moment? Well I had one of those. I was putting on some foundation in the bathroom, not some thing I do daily. I use a blending brush like I would use to blend inks. I grabbed them on Amazon a long time ago. Anyway… here I am blending out the liquid foundation that I use when it hit me that this is about the same consistency as some of my Shimmerz paints.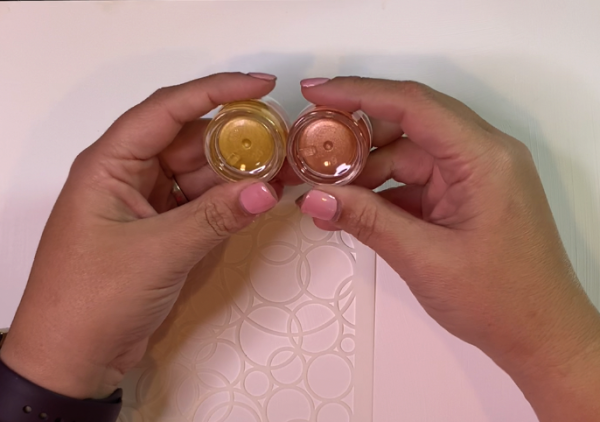 This is how the paints come. They are in little pots of goodness packed full of pigment. I used two colors… here I yam (on the right) and sunflower (on the left). I love the bright yellow gold of the sunflower played against the copperish color of here i yam.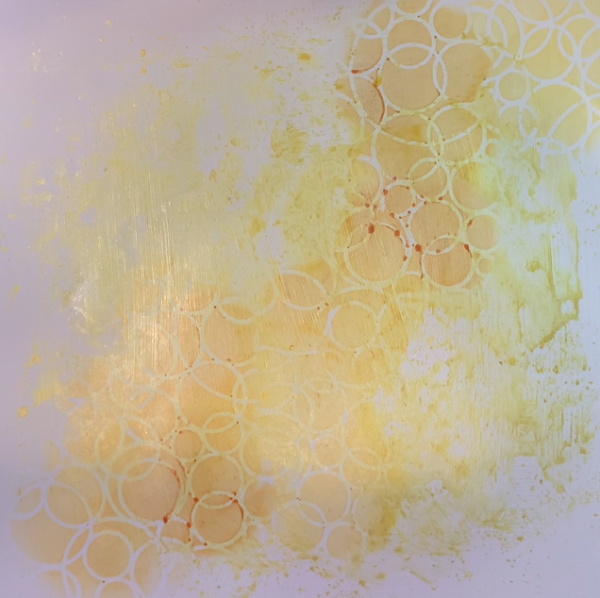 I started with Vicki Boutin's gesso added to a piece of regular white cardstock. Then I used the smooshing or kissing technique to add the sunflower. I finished out the background with the ink blended technique and here I yam Shimmerz paint. You can follow along on the YouTube channel.
Here is the process video:
Thanks for stopping by! I hope that you are inspired to pull out your blending brushes and try them with some Shimmerz paint!
Karen